Overview
B.Tech (Electronics and Communications Engineering) is built from 2 pillars, i.e., Electronics and Communication. It holds a huge scope for students who want to make their careers in exploring, organizing, developing, and examining the electronic materials that are used in different systems. The domain of B.Tech EC Engineering mainly involves the study of basic electronics, analogue integrated circuits, digital and analogue communications, microprocessors, solid-state devices, and manufacturing of communication devices, circuits, and electronic types of equipment.
B.Tech (Electronics and Communications Engineering) from Rajshree Institute of Management and Technology instils practical and industry skills along with the academic knowledge that is highly essential for students to have a bright future. Rajshree students get opportunities to inculcate soft skills like Innovation, Leadership, Problem-Solving, Communication, and strong IT skills. The comprehensive approach of holistic development at Rajshree Institute of Management and Technology transforms students into industry professionals.
Documents Required
To apply for B.Tech (Electronics and Communications Engineering), you need to attach the following documents with your admission form.
Class 10th and 12th mark sheet
Birth Certificate
Migration Certificate
ID Proof
Domicile Certificate
Caste Certificate (if applicable)
The documents must be attested by gazetted officer or any authorized official, as the case may be. Also, the applicant must carry original documents and photocopies while submitting the application for authentication and three passport size photographs.
Grab your Electronics & Communication Degree with Green Technology and Sustainability or Project Management and many more…
Options for Minor Degree
Green Technology and Sustainability Engineering
Electric Vehicles
Universal Human Values
Project Management
Career Opportunities
Electronics and Communication Engineering is one such field that has its application in almost all sectors and domains. With the interdependence and integration of Hardware, Software, and Firmware, the need for professional VLSI engineers is more than ever. ECE has an extensive array of job options for candidates in both governments as well as private sectors. Some of the job profiles that one can possess after completing B.Tech (Electronics and Communications Engineering) are:
Service Engineer
Electronics Technician
Research and Development Software Engineer
Electronics and Communications Consultant
Associate Firstline Technician
Electronics Technician
Course Fee and Duration
The course duration is 4 years. The fee mentioned below is subjected to change without any prior notice. The fees displayed at the time of admission are the actual payable charges. In case of any disputes or grievances, they will be addressed under the rules and regulations of the university.
B.Tech (Electronics and Communications Engineering) fee: Rs. 51400 per year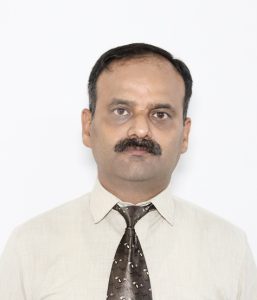 Santosh Khare
Head B.Tech (Electrical)

Jaspreet Singh
B.Tech Head 1st Year Program
Ramakant Gangwar
Coordinator B.Tech (Electrical)