Overview
Mechanical Engineering comprises the usage and production of mechanical power and heat to produce, design and operate various machines and tools. The entire mechanisms and functioning of all sorts of machinery come under the purview of Mechanical Engineering. Mechanical Engineers are also known to develop and innovate existing and new required materials apart from the designing and creation of new products. The spectrum of mechanical engineering comprises designing, development, science, control, and art of formulation of various systems and components. These components include Fluid Mechanics, Mechanisms, Thermodynamics, Mechanics, Design, Mechatronics, Robotics, Modern Manufacturing and Energy Conversions.
B.Tech in Mechanical Engineering from Rajshree Institute of Management and Technology is an 8 semester Bachelor's degree that provides you a foothold in the industry by acquainting you with all the required concepts and experience. The curriculum is well-devised, keeping in mind the modern market requirements and knowledge about all the domains concerning the Mechanical branch, including infrastructure design, development and maintenance.
Documents Required
To apply for B.Tech (Mechanical Engineering), you need to attach the following documents with your admission form.
Class 10th and 12th mark sheet
Birth Certificate
Migration Certificate
ID Proof
Domicile Certificate
The documents must be attested by gazetted officer or any authorized official, as the case may be. Also, the applicant must carry original documents along with photocopies while submission of application for authentication along with three passport size photographs.
Eligibility
You must fulfil the following eligibility criterion to take admission in B.Tech (Mechanical Engineering):
Compulsory Subjects : Physics and Mathematics as compulsory subjects in 10+2
Additional Subjects : Chemistry, Biology, Computer Science, Business Studies, Biotechnology, Information Technology, Agriculture, Informatics Practices, Engineering Graphics, Technical Vocational subject
Marks (aggregate percentage) : General/OBC – minimum 45% marks
SC/ST – 40% marks
Grab your Mechanical Engineering Degree with Data Science or Project Management and many more…
Options for Minor Degree
Artificial Intelligence and Machine Learning
Data Science
Internet Of Things
Green Technology and Sustainability Engineering
Waste Technology
Universal Human Values
Project Management
Career Opportunities
The expertise of a Mechanical Engineer is required in every field, ranging from designing and manufacturing of components to commercial, domestics, Industrial and institutional products to technical support and maintenance. These are some of the potential career options where the demand for professional mechanical engineers is quite high –
Mechanical Engineer
Industrial Engineer
Automotive Engineer
Biomedical Engineer
Medical Biotechnologist
HVAC Engineer
Mechanical Engineering Technician
Aerospace Engineer
Maintenance Engineer
Control and Instrumentation Engineer
Nuclear Engineer
Design Engineer
Production Engineer
Robotic Engineer
Quality Control Engineer
Course Fee and Duration
The course duration is of 4 years. The fee mentioned below is subjected to change without any prior notice. The fees displayed at the time of admission are the actual payable charges. In case of any disputes or grievances, they will be addressed under the rules and regulations of the university.
B.Tech (Mechanical Engineering) fee: Rs. 51400 per year
Dr. Ram Gopal Verma
Department Head B.Tech (Mechanical)
Jaspreet Singh
B.Tech Head 1st Year
Program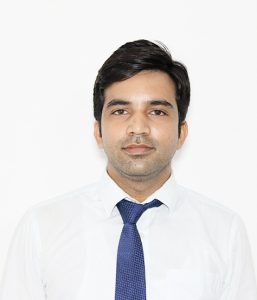 Krishna Kumar Soni
Coordinator B.Tech 3rd Year (Mechanical)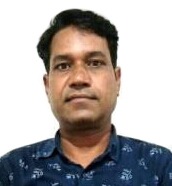 Param Singh
Coordinator B.Tech 4th Year (Mechanical)